GPT and PTC list for Bitcoin and Altcoin
-- Last Updated: --
Faucets and mining are not the only methods to obtain Bitcoin and Altcoin for free: there are, in fact, many sites (mostly in English), called GPT (Get Paid to), which pay users with crypto coins tokens for simple tasks, such as joining an offer, installing applications or watching short advertising videos. These systems are also joined by other portals, which focus on a specific task required of the user, such as PTC (Paid to Click) or PTR (Paid to Read).

Here is an updated list of GPTs for Bitcoin and cryptocurrencies and similar platforms, tested and results as paying and reliable.
Rank
Website
Type
Tasks
Minimum
payout
Payment
Referral
Earn
1
CryptoTab Browser
Browser Mining
0.00001 BTC
Direct Wallet
10 levels
earn
bitcoin
2
Cointiply
GPT
(Get Paid To)

Watch videos
Click link
Complete Offers
Play

from 30000 coins
Direct Wallet
25%
earn
btc and doge
3
Grab.tc
GPT
(Get Paid To)

Participate in Surveys
PTC
Complete Offers
Faucet

2000 or 20000 satoshi BTC after 20 claims
FaucetPay
Direct Wallet
from 1% to 12%
earn
bitcoin
4
EarnCrypto
GPT
(Get Paid To)

Participate in Surveys
Watch videos
Install Apps
Complete Offers

No minimum after 40 points
Direct Wallet
10%
earn
cryptocurrencies
5
Bucksify
GPT
(Get Paid To)

Participate in Surveys
Watch videos
Install Apps
Site registration

50000 BXT
Direct Wallet
10%
earn
cryptocurrencies
6
adBTC
PTC
(Paid To Click)
50000


satoshi

Direct Wallet
FaucetPay
Payeer
7.5%
earn
bitcoin
7
CryptoWin
GPT
(Get Paid To)

Click on advertisements
PTC
Complete Offers
Faucet

200 satoshi BTC
Direct Wallet
FaucetPay
from 2% to 50%
earn
bitcoin
8
CoinPayU
GPT
(Get Paid To)

Visit websites
Watch videos
Complete Offers

variable
Direct Wallet
FaucetPay
Payeer
20%
earn
cryptocurrencies
9
BTCspinner
Paid To Play
0.01 BTC
Direct Wallet
15%
earn
bitcoin
How GPTs, PTCs, and similar sites work
Get Paid to (GTP) sites work very easily:
after a quick free registration, you select the type of task to perform, including, for example, watching sponsored movies, joining offers, responding to surveys or installing an app;
the small work chosen is therefore carried out: the time required varies according to the type of task to be completed and generally the longer these lasts and is complicated, the more it is paid;
once the easy task you select is complete, a variable amount of points can be credited, which will accumulate in your account's balance sheet. In turn, these credits can be converted automatically or manually into the digital currency offered by the platform;
generally, the withdraw, i.e. the withdrawal of the cryptocurrency from the GPT panel (dashboard) to its address, is subject to the achievement of a minimum threshold, called pay-out, reached which you can obtain payment within a few days at most.
In addition to surveys, the tasks most requested by GTPs are usually:
- join offers, i.e. free registration to various sites or promotions;
- complete tasks, such as clicking on some links and doing research;
- type data, i.e. write short sentences or words in some fields;
- watch videos, which generally contain advertisements;
- install apps, such as games that require a free membership to play.

Furthermore, GTPs do not require any constraint or obligation but, usually, only a few requirements, mostly dictated by common sense. Among these are the fact that they are in English, that they do not admit more than one account per user and that, in some cases and for specific tasks, they require the focus of the browser window, that is, that it is open as the primary on the screen (usually for the links to be clicked).

As already mentioned, in addition to sites comprising all the different types of tasks to be carried out, there are also many subspecies of GPT, which take different definitions in relation to the specific task required of the user to provide electronic money. Here is a quick presentation of these portals and a brief description of how they work.
Paid to Click (PTC)
There are many sites that pay crypto to simply click on links. The payment takes place following the next visit of the open sponsor site, for a few pre-established seconds, punctuated by a countdown, which usually required the resolution of an easy quiz or a Captcha to check the attention on the page. The higher the requested visiting time, the more generous the reward paid.
Paid to Read (PTR)
These sites pay Bitcoin or other cryptocurrencies often to read emails, but also, as is the case with Cointiply, to browse articles or see videos from other advertiser sites. The reward is paid following a claim on the page to be viewed, after a certain amount of time.
Paid to Surveys (PTS)
PTS are well-known platforms, as they are also used before the birth of cryptocurrencies with payments in traditional currencies, mostly dollars. These are the remunerated survey sites, where the user is required to fill out questionnaires of varying duration: usually the language to be used is geolocated therefore Italian in our case, while the reward varies according to the length and complexity of the survey. Finally, a qualification is usually required for each questionnaire, to attest that the user has the profile that best suits the search needs.
Paid to Surf (PTSF)
A PTSF is a portal that pays its users in Bitcoin to browse sponsored sites. Surfing can be automatic or manual, as well as the focus of the browser window.
The Paid to Play
Finally, there are paid to play, i.e. portals that pay their members in cryptocurrencies to entertain themselves with a specific game, such as BTCspinner.
Comparison of GPT and faucet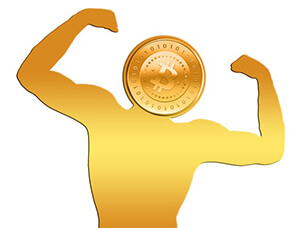 Both Faucets and GPTs, together with mining, are tools through which you can obtain crypto coins free of charge. Another similarity between the two types of sites is, then, that the reward in bitcoin or other digital currencies is paid against a minimum commitment from the user.

The differences, on the other hand, that can be grasped, comparing faucets and GPT sites, are varied. While the former subordinate the supply of virtual money to the resolution of some simple Captcha or Antibot, the latter require the execution of a task that, although easy, needs a little more attention and time. Exemplify, if in a faucet that features 2 Captcha, an Antibot and a Shortlink, you can claim your reward in a maximum of 2 or 3 minutes, the shortest survey of a GPT takes at least 10 minutes, as well as install an app on your smartphones, register and play it up to the required level.

On the one hand, this difference in commitment represents an advantage for Get Paid To sites in terms of the amount rewarded: thus, if an ad a claim in a tap corresponds on average 30 bitcoin satoshi, a questionnaire of just ten minutes is worth about 15 points from 30 sat each for a total of 450 BTC satoshi. On the other hand, however, in the event of a GPT scam, the greater commitment put into achieving the payout would turn into a sorer damage as invested time, compared to what can ever happen for a tap that does not pay.

In conclusion, therefore, we are in favour of faucets compared to GPTs, PTC or similar sites as the best method to earn Bitcoin and other cryptocurrencies, as they are less expensive in terms of the commitment required, as well as less deleterious as time lost in case of scam.