Bitcore Faucet List
-- Last Updated: --
Bitcore is an interesting altcoin, forked from Bitcoin and linked to it in various respects. Established thanks to its frequent airdrops, today it has evolved by swapping in the Binance Smart Chain as sBTX.

After the completion of its free one, the only way to accumulate free Bitcore are the BTX faucets, of which we present the available ones below.
Rank
Faucet Name
Reward
Timer
Payout
Payment
Rating
Earn
There are currently no paying faucets for Bitcore
The Bitcore (BTX) cryptocurrency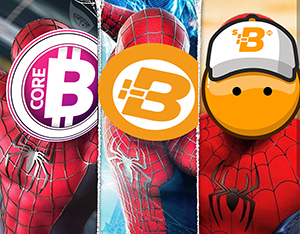 Bitcore is a cryptocurrency born in April 2017 and derived from a copy (fork) of the Bitcoin open source project: with the latter it shares the maximum amount of currency, equal to 21 million, as well as the transaction verification system based on Proof of Work. For the rest, the Bitcore developers have modified some features of the original BTC source code, expanding the block of transactions to 10 megs and implementing the SegWit technology: this actually makes BTX satoshi transfers much faster than Bitcoin.

But what this digital currency made the most of was the distribution method, which took place through advantageous airdrops and claiming for Bitcoin holders. At the conclusion of this delivery phase, Bitcore has logically lost some of its value, due to the desire of many owners to make the most of the airdrops received by selling in bulk; the price currently on the market is still quite good, a sign of particular strength of the coin.

Recently BitCore BTX introduced its first BEP-20 token, namely Swapped BitCore sBTX, based on the Binance Smart Chain BSC network. It also launched its NFT Marketplace.